Choose from a comprehensive range of accessories - we offer the perfect supplement to our conveyor roller-programm!

 
Projects
Integration of a lift table
in conveying equipment
Requirement
Lift table integration in a conveyor for adaptation of the conveyor height to working height.
Version
Sacks are palletised on the tables, which means the lift table works at 40 cycles per hour in 2-shift operation.
Properties
Plat form size 1.6 x 1.5 m
Load capacity 2t
Double scissors with effective stroke 1.8 m
Products
Flange rings
A flange ring is used for centring the material to be conveyed on the roller conveyor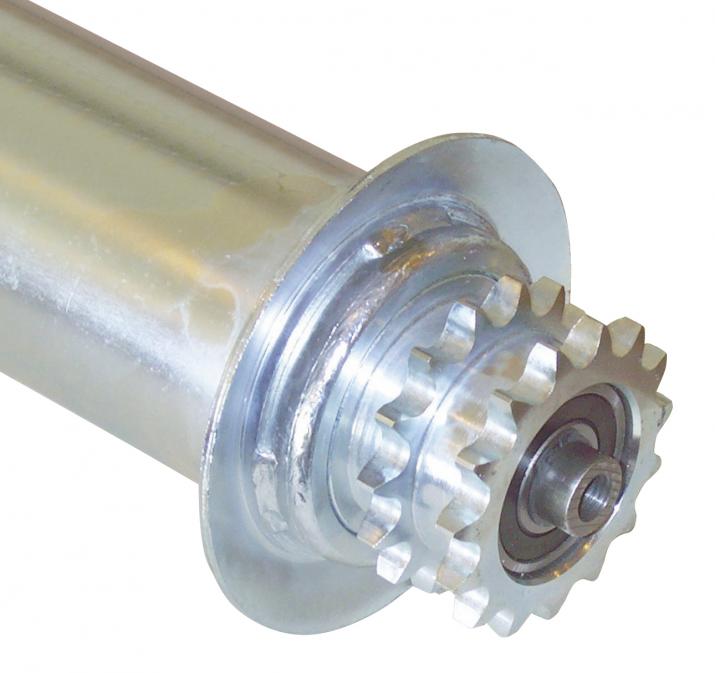 Advantages
It is welded to the conveyor roller and galvanised together with this.

Our range includes flange rings with the following diameters for you to choose from:

Ø80/Ø130 mm (inner/outer)
Ø80/Ø150 mm (inner/outer)
Ø89/Ø130 mm (inner/outer)
Ø89/Ø150 mm (inner/outer)
Shrink-fit sleeve
The PVC shrink-fit sleeve is a low-cost alternative to vulcanisation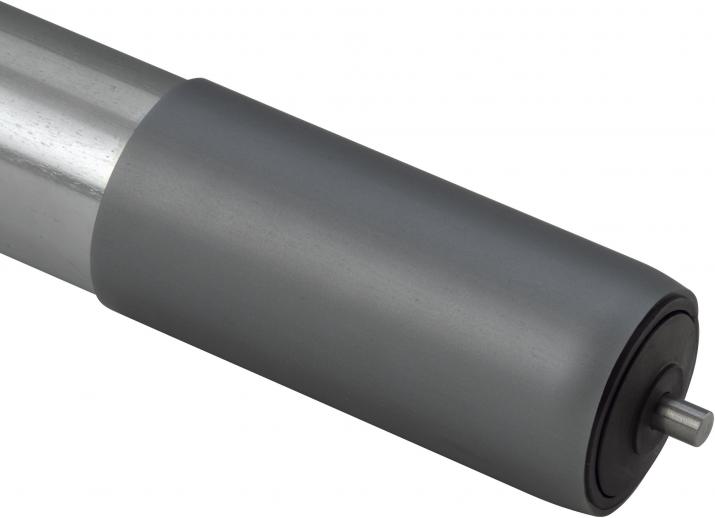 Use
It is used to increase friction between the material to be conveyed and the conveyor roller. This improves carrying of the material to be conveyed.

In addition, it protects sensitive materials and is noise-insulating. The shrink-fit sleeve is available for the following conveyor rollers with a wall thickness of 1.5 mm:
Tube diameter
Ø 40 mm
Ø 50 mm
Ø 60 mm
Ø 80 mm
Ø 89 mm.

For conveyor rollers with Ø 50 mm we also have a PVC hose with wall thickness 5 mm.
 
Plastic hexagon adapter
Are pushed onto the smooth axles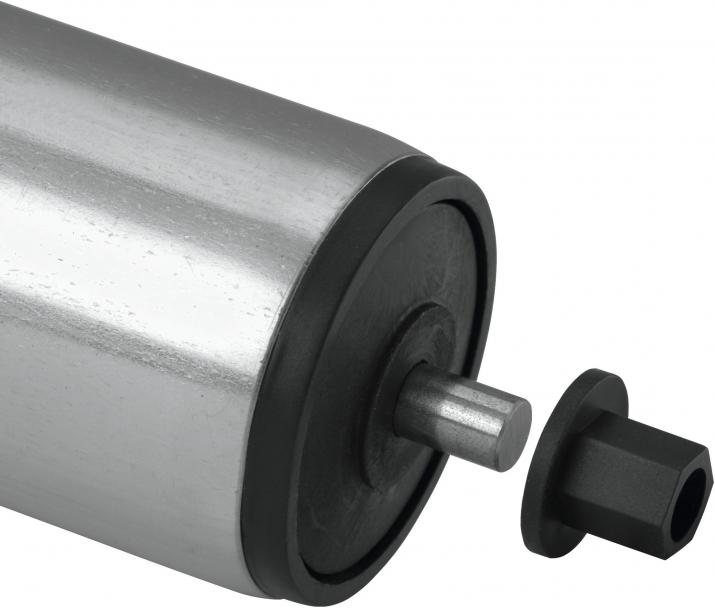 Use
SK11 adapters can be chosen as an alternative to the different axle types (internal thread, external thread, spring-loaded axle, smooth axle, width across flats or SK11 axle).

The axle push-on caps are made of thermoplastic materials and thus anti-static. They are mainly used to reduce noise levels (no banging of metal on metal).

Available for axles with Ø 8 mm.
Break conveyor rollers
Control the speed on pallet roller conveyors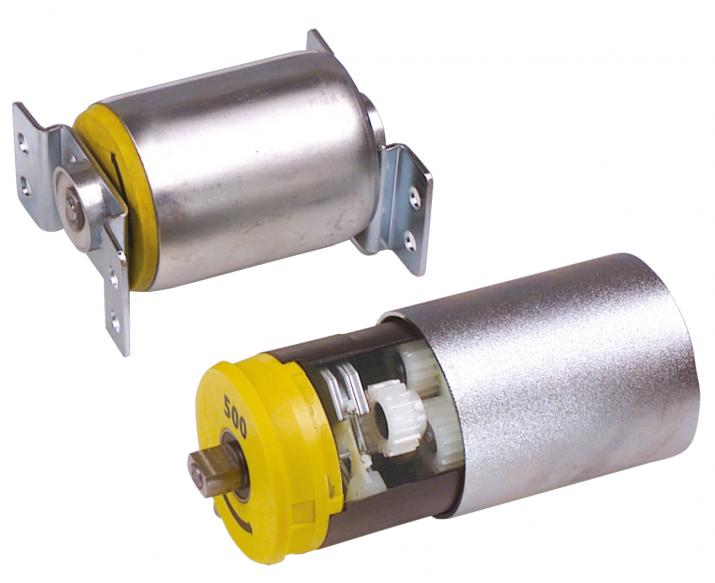 Use
They keep the delivery speed of the material to be conveyed constant on a gradient of approx. 4%.

They are available as bright or galvanised versions with a load capacity of 1200 kg.
Bead adapter
Is used for transmitting the rotary movement of power-driven conveyor rollers by means of round belts with Ø 5 or Ø 6 mm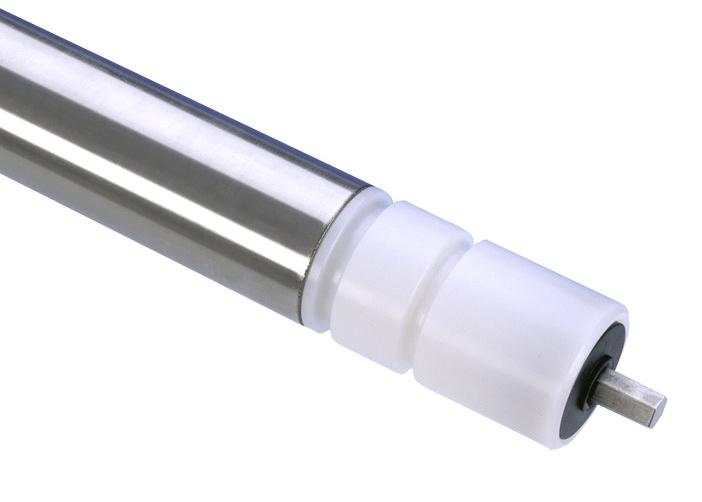 Use
The beads are pressed into the tube directly on the outer diameter of the tube using cold working. This is technically possible for tubes with Ø50 mm and Ø60 mm and up to a length of 800 mm.

On tubes with a smaller or larger diameter or length of over 800 mm, a plastic belt adapter is pressed into the tube.